Who can get a soft loan. How to get a soft loan
Preferential loans at 5% per annum for farmers are probably the most anticipated news this year. Few people believed that despite promises, it would still happen. Is it possible to take advantage of this new opportunity?
How to get soft loan on the development of agriculture?
Firstly, only agricultural producers have the right to issue it. Must be legal entity or an individual entrepreneur.
The bank will want to see information about your economic activity no less than 12 months.
Mandatory item - opening a bank account in the bank where you are going to get a loan. We recommend contacting first of all where you are already serviced. The program for today joined JSC "Agricultural Bank", PJSC "Sberbank of Russia", OJSC "Alfa-Bank", PJSC "Promsvyazbank", PJSC "Bank VTB" and JSC "Gazprombank". In the near future, agreements will be signed with the remaining 4 credit organizations : JSC "UniCredit Bank", PJSC "Bank" Financial Corporation Discovery, OJSC AKB Rosbank, and JSC Raiffeisenbank.
The objectives of the loan are the development of sub-sectors of crop and livestock production, including the purchase of agricultural equipment.
It will be necessary to make an advance of 15%. The loan term for the purchase of equipment under this program is 5 years.
Preferential loans can be issued for import and domestic equipment . The deal is promised to be completed in 3-4 weeks. The pledge is purchased equipment. Sometimes banks require a guarantee.
According to the program is possible early repayment . You can repay loans according to individual schedules depending, for example, on seasonal activities.
The list of documents for obtaining a loan from each bank has its own, requirements and conditions also differ. For example, Rosselkhozbank has a deferral of the repayment of the principal debt up to a year, the so-called Grace period during which the borrower pays interest only.
Let's take as an example the payments to buy a tractor:
"Belarus-2022.3" production CHLMZ worth 3 960 000 rubles.
Advance payment of 15% = 594 000 rubles.
For 5 years in the same payments monthly payment will amount to 63,520.57 rubles, and the overpayment for 5 years will be equal to 445,234.2 rubles.
What are the risks?
To give you a soft loan, the bank receives a subsidy. For example, initially it is ready to issue loans at 15% per annum. 10 of them are subsidized by the state, thanks to this, the agricultural producer eventually receives a loan at 5%. Naturally, the amount of subsidies is limited. The limit for the program for the whole of Russia is 21.8 billion rubles. Therefore, now some banks already say that they accept applications, but cannot guarantee the issuance of a loan at 5%. It may also happen that they approve applications only for the most major projects . For example, in Saratov region banks recommend making bids for amounts from 10-15 million rubles for a more likely loan at 5%. In this case, only large agroholdings have chances.
In addition, in each contract, there is a clause that if the Ministry of Agriculture refuses to pay a grant under the program to the bank, it will have to be paid to the borrower, that is, the rate becomes commercial.
So, how the program will work in practice is not yet clear. We are waiting for the first issuance of loans in February.
If you have not received a soft loan
If such a loan still fails, there are other possibilities. For example, another program concessional lending and leasing for the purchase of Belarusian equipment with part subsidies interest rate in the amount of up to 100% of the refinancing rate, thus, the interest rate on loans will be about 5-6% per annum, taking into account the subsidy.
Approximately 20% of Belagro's customers buy equipment using financial programs : on credit, leasing, subsidy, etc.
A loan at 5% per annum, according to the decree of the RF Government 1528, can be combined, for example, with Program 1432 or purchased equipment on lease. If you have any questions, ask them on the Belagro website. We will calculate payments or offer the most profitable combined financing option for your purchase of agricultural equipment.
I will also be happy to answer your questions on my page.
Loans tightly entered our lives and made it much more accessible. And if you use the loan wisely, without collecting more debt than you can repay, there is nothing wrong with lending. Moreover, there are special soft loans that will help you fulfill your dream without a huge overpayment. How to get a soft loan?
To use the program of preferential crediting, it is necessary to study in detail the programs of crediting banks and find an offer, the conditions of which you satisfy. Preferential loan implies applying a reduced interest rate to the borrower, the possibility of installment payments (for example, at birth of a child in a family), an increase maximum term lending (this will help reduce the monthly burden). Each bank has its own loan products designed for a separate audience of borrowers.
Benefits can take advantage of:
young families;
students;
young teachers;
military and other categories of citizens.
Check out the offers of banks on the official sites or visit the offices in person. Having learned the existing offers, choose what suits you best (where you can save more), just be sure to keep in mind additional payments and commissions. Then you should clarify which package of documents you need to provide at the time of application. Remember, having an income statement can lower your interest rate. If your salary is not enough to repay the loan, you can attract relatives (spouse, parents) as a co-borrower (this, for example, offers Sberbank for mortgage lending).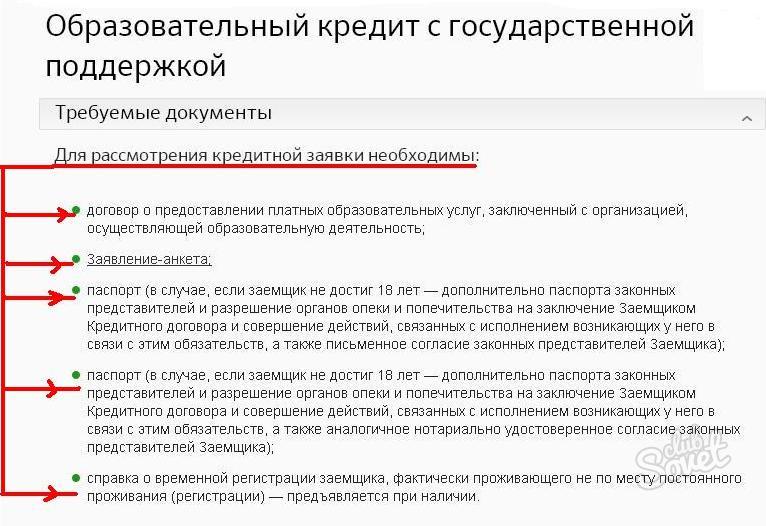 After collecting all the documents, apply for a loan, indicating reliable information. Be prepared that your data will be checked (call the employer, family members). When your application passes all stages of the review, you will be told a response. After that, you will have to visit the bank again to sign an agreement and receive funds.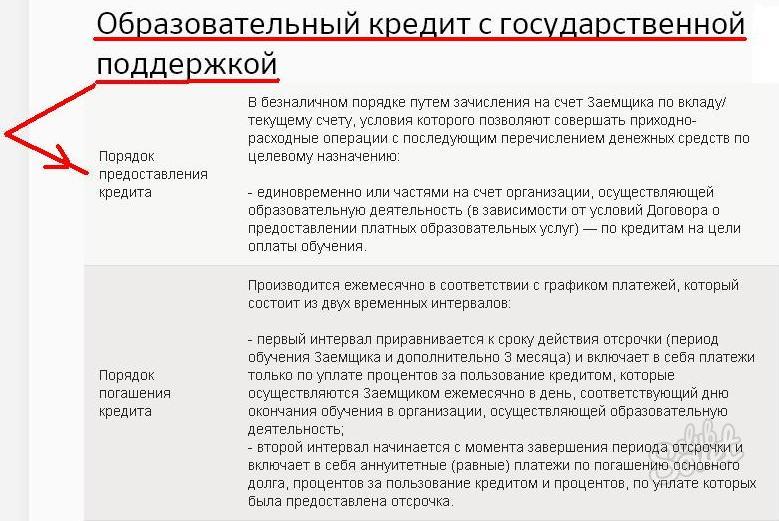 Students can count on a loan from Sberbank to pay for secondary and higher vocational education in the amount of 100% of the tuition fee. In this case, the loan period may exceed the duration of study for 10 years. Pledge and insurance from the borrower are not required, ¾ refinancing rates are subsidized by the state (the interest rate is 7.06%).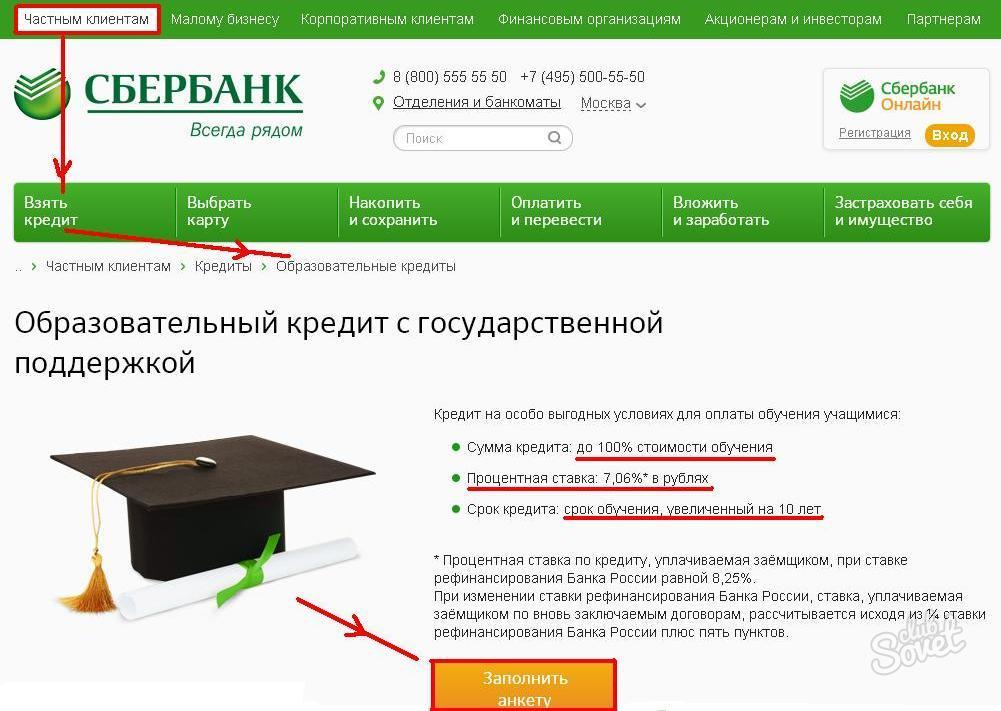 In Sberbank, young families can use maternal capital as a first installment. And the military is offered a reduced interest rate on a housing loan.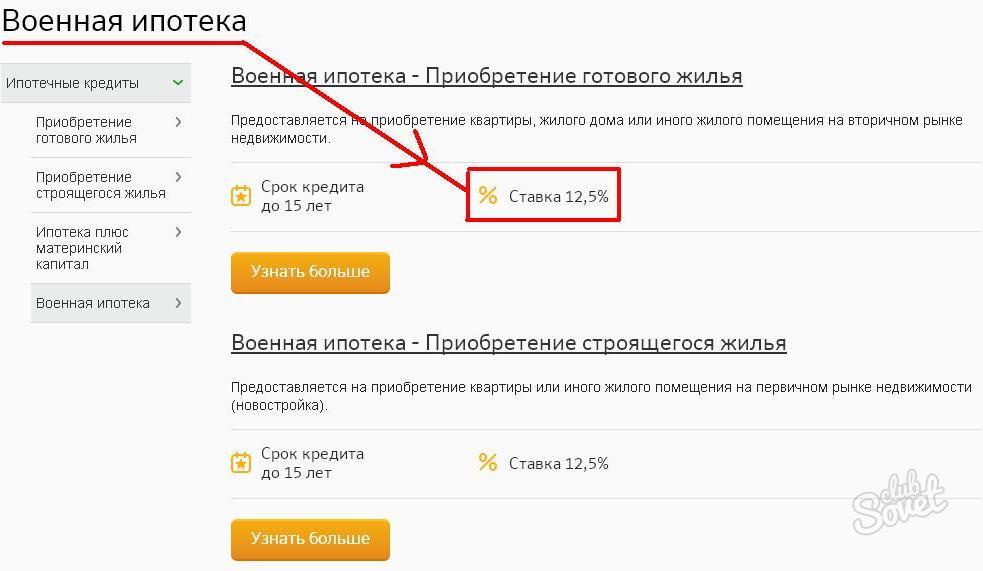 One of the types of soft loans can be called credit card on which the period is set interest-free . If the customer returns all withdrawn amount for example, 55 days (each bank sets its own conditions) - it does not pay interest. So, using the card wisely, you can get regular access to borrowed funds absolutely free. To issue such a card, you need to visit a bank branch, submit an application and answer all the questions of an employee of the institution. You will be asked to provide a minimum set of documents (usually a passport, TIN, certificate of income). Per size credit limit affects the client's salary, his family and social status, credit history.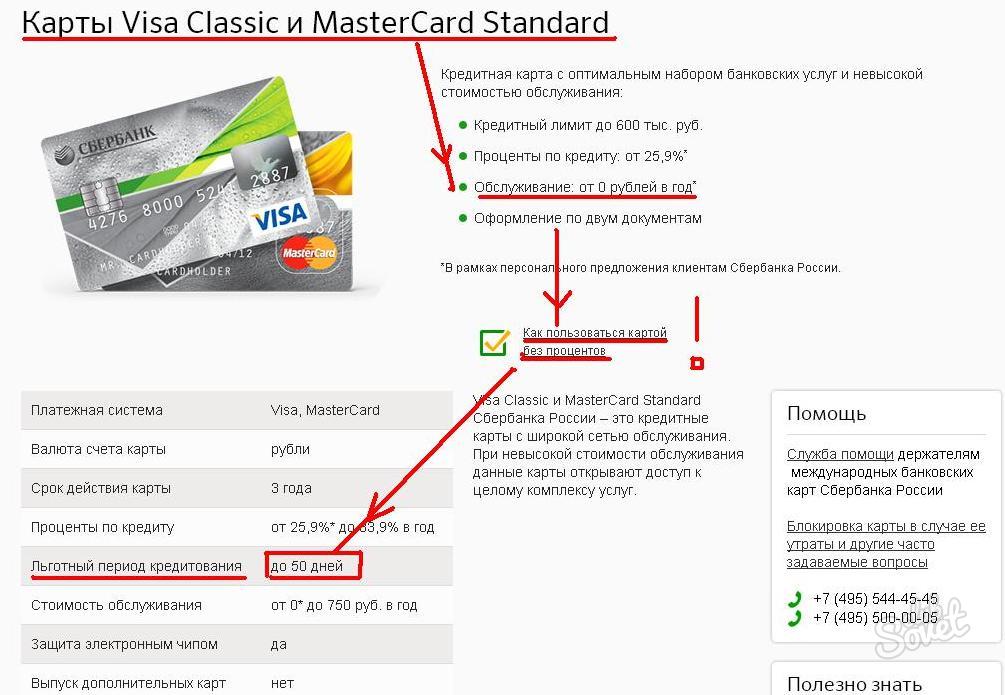 Holders can also count on a slight decrease in interest rates. payroll cards banks, civil servants, regular customers single bank.
Credit for the construction of housing can be obtained in almost every bank. The proposals will differ only in interest rates, first installment, the presence or absence of collateral and the amount that the bank will issue. Before you take such a loan, you need to know the details of all the conditions and decide what will be more profitable - a loan for the construction or purchase of finished housing. If your preferred option - second, find out how to arrange everything.
Where to get a loan for housing in 2015
The choice of credit institutions that offer to issue a mortgage for construction increases in proportion to the number of customers interested in this service. After all, to build housing will be much cheaper than to buy ready-made. In addition, after the completion of construction, the building can grow in price. This loan belongs to the category of target and you can spend money on one goal - the construction of a house.
Russian financial institutions give customers a choice of several dozen offers. Here are some options that banks prepared for housing loans in 2015
The Bank of Moscow provides money in parts, in proportion to the stages of construction. The deposit itself is a pledge. The loan amount is not more than 30 million rubles. And in the absence of a guarantor - up to 100% market price land.
Delta Credit offers a loan for a period of up to 25 years and with a sum of 600 thousand rubles. Citizens of other countries can get a loan.
Sberbank of Russia gives from 300 thousand rubles. Provided that the amount does not exceed 85% of the price of a house under construction or mortgaged property . You can repay a loan for 30 years.
Mortgage features for home construction
According to statistics, to buy a finished house will be cheaper when compared with the payment of a loan for construction. Yes, and banks to issue such a loan is unprofitable. If the object is not put into operation, the bank will lose benefits and the borrower will not pay damages. In other words, banks do not receive anything as collateral when they give long-term loan just for building.
Naturally, the financial institution increases the percentage of housing loans to compensate for the lack of collateral. The rate is 2-3% higher than the loan rate when buying finished house . Also take into account the fact that this type of mortgage is given only on bail or pledge of property that belongs to the recipient of the loan.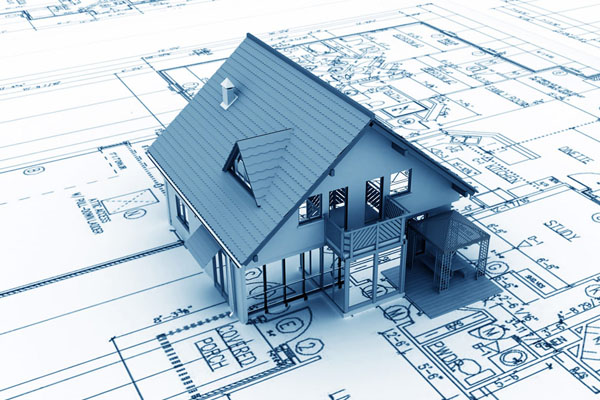 Who can get a soft loan for housing construction
According to the legislation of Russia, some citizens have the right to receive a loan for housing construction under special conditions. These categories include:
Military personnel;
Large and low-income families;
Families with disabled children;
Victims and liquidators of the Chernobyl accident;
Awarded Presidential Foundation;
War veterans;
Civil servants;
Young families raising two or more children;
Living in emergency and unsuitable conditions.
For all these categories there is a special standard for preferential living space. But there is a nuance: if the building exceeds set limit (it is stipulated at the conclusion of the transaction), the benefits will not apply to the remaining square meters . You will also need to collect papers confirming the special status. Then the rate will not be higher than 10%.
How to get a loan for building a house. Instruction
Making a loan for construction is not an easy process, but it is quite feasible. The most profitable will be the program in which the developer and the bank act as partners. This implies that financial institution invests in building a house and approves construction. Accordingly, with such a mortgage to the borrower presented less requirements . And the interest rate is also less than with the usual lending scheme.
One more important moment : the borrower is obliged to provide construction documents: permission, project, estimate, planning ... So the bank will be sure that the house is being built and will become a collateral for the loan. The deposit can be a plot of land, an apartment, a house, any residential property. One should not forget that in addition to the house, the plot (or part thereof) relating to it is also transferred to the pledge. You can lay a house under construction. But banks have their own requirements for such property. After all, if necessary, it will need to be implemented.
Of the requirements put forward to the site - it must be owned; be located in a liquid place; have entrances and communications. From the mortgaged property and will depend on the size of the loan. After all, it should not exceed a certain percentage of the cost. All other nuances are different in each bank. For example, the first installment may be 10-50% of the loan amount.
To get a loan for housing construction, you need to fill out an application form and submit the documents: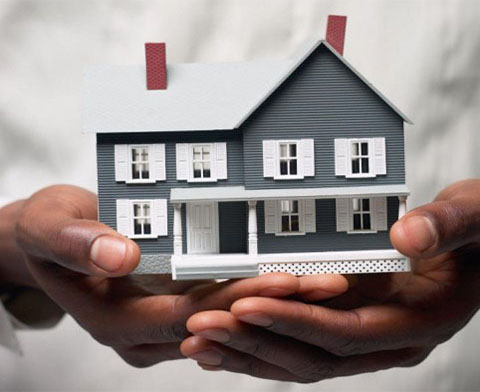 passport of the borrower and guarantor;
documents on salary for six months + help form 2-NDFL;
paper on the property;
building permit;
estimated and project documentation.
The property that acts as collateral should be assessed. Most often this is done by firms that cooperate with the bank. Also the object is insured against unforeseen circumstances . And to confirm payment down payment we need a contract with the contractor, checks and bills for the advance payment and the purchase of materials.
Is it possible to take advantage of this new opportunity?
What are the risks?
How to get a soft loan?